DAGM GCPR | 2005
27th Annual meeting of the German Association for Pattern Recognition, Vienna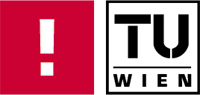 Registration fees
Registration fees include attendance at the sessions, a copy of the printed proceedings, morning and afternoon refreshments, welcome reception and conference dinner (Student rate does not include the conference dinner).
"Members" must be a Member of the German or Austrian Association for Pattern Recognition.
For Early Bird Registration, please register before June 13th, 2005.
Early Bird Rate
until June 13th
Standard Rate
after June 13th

Onsite Rate*


Member
EUR 320.-
EUR 390.-
EUR 390.-
Non Member
EUR 380.-
EUR 460.-
EUR 460.-
Student
EUR 130.-
EUR 150.-
EUR 150.-
Please use the Online Form for Registration. Payment is possible as bank transfer and via credit card. Registered participants may book hotels on special congress rates. A list of hotel appears after registration.
*Conference Dinner and Proceedings on availability!
Last modified: April 25, 2008 by ConfAdmin