DAGM GCPR | 2010
32th Annual Symposium of the German Association for Pattern Recognition, Darmstadt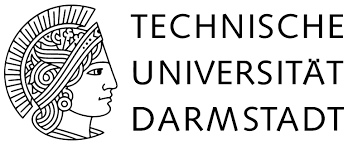 Call for Papers
The German Association for Pattern Recognition (Deutsche Arbeitsgemeinschaft für Mustererkennung DAGM e.V.) invites authors and guests to its 32nd annual pattern recognition symposium in Darmstadt, Germany. We are looking forward to welcoming renowned experts and newcomers in pattern recognition, image processing, and computer vision and related areas to present and discuss recent advances. In the tradition of DAGM, the single track program as well as the poster sessions will provide ample opportunity for open-minded discussions and interaction.

We invite paper submissions via the electronic submission system on the conference website by May 7th, 2010 (extended!).

Topics include, but are not limited to:
Image Analysis and Computer Vision
Machine Learning and Pattern Recognition
Mathematical Foundations, Statistical Data Analysis and Models
Confluence of Graphics and Vision
Applications in Natural Sciences and Engineering, Industrial Applications
Biomedical Data Analysis and Imaging
All manuscripts will be subject to a double-blind review process. The proceedings will be published by Springer in the Lecture Notes in Computer Science (LNCS) series. The best contributions will receive DAGM awards. DAGM also invites nominations for the Olympus prize, which will be awarded at the conference (see www.dagm.de/). The conference will include a Young Researchers Forum. Details will be announced on the conference website at a later date.
As organizers of DAGM 2010 we are looking forward to your contributions and to welcoming you in Darmstadt during the conference,

Arjan Kuijper, Bernt Schiele
General Chairs

Michael Goesele, Stefan Roth
Program Chairs

Konrad Schindler
Workshop & Tutorial Chair